Exhibition with Ragnhild Steig Svenningsen
Saturday 17 July at 1 p.m.,, Ragnhild Steig Svenningsen opens a solo exhibition at Gallery Old Eidsfos.

T

here will be music and stories by Hanne Wigen Thygesen, who plays on magic flutes of twigs.

The exhibition is open Thursday, Friday, Saturday and Sunday at

12.00-17.00.

Last day is Sunday 25 July.
This is the first time that Gallery Old Eidsfos presents a solo show with Ragnhild Steig Svenningsen, who has previously run the gallery, and for many years has been a prime mover for the Eidsfoss art scene.
In this exhibition, she mainly shows her oil paintings, ranging from small formats to large ones of almost 2 × 2 meters.
The paintings range from idyllic floral motifs to rough picturesque abstract images.
This is a sales exhibition, with prices from NOK
1,850 to kr.
25,000.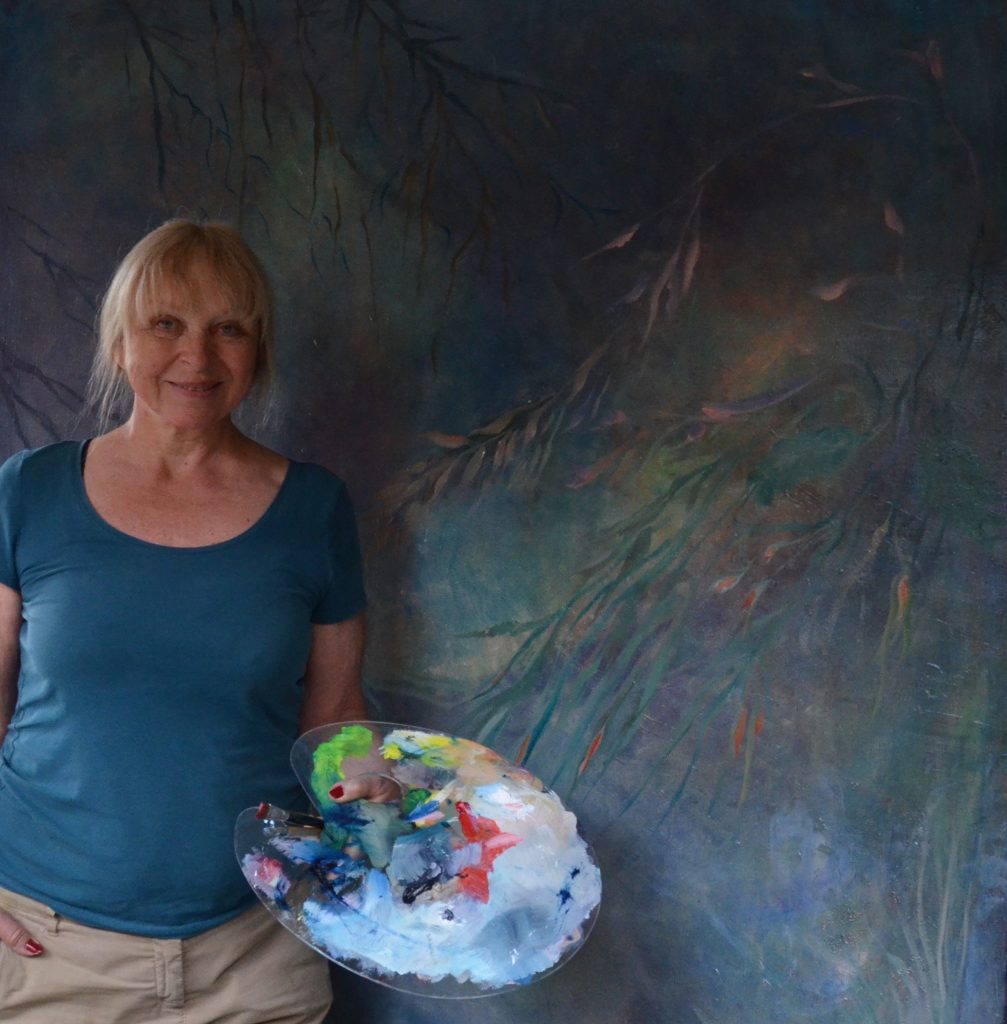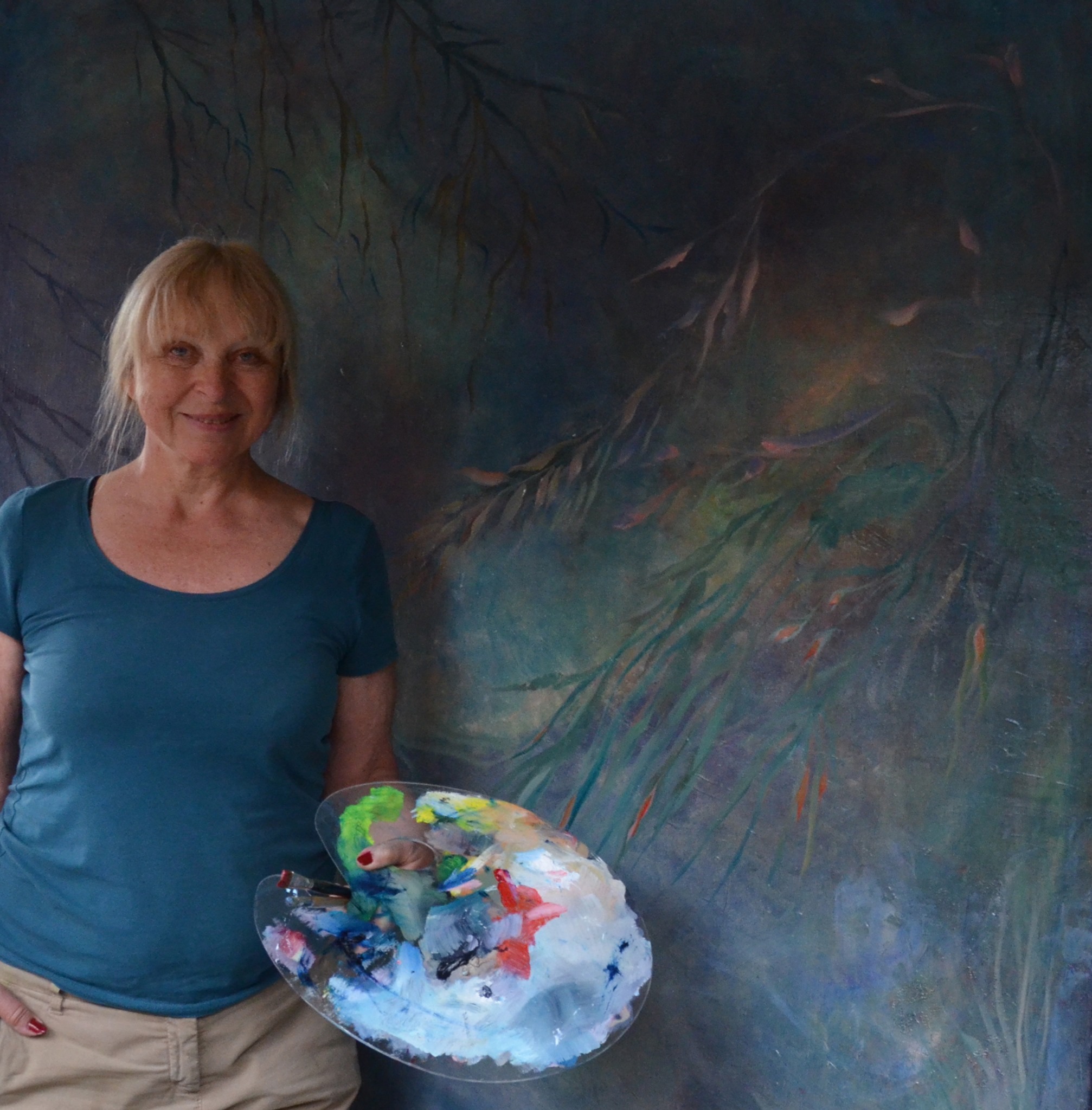 Ragnhild was educated at the Norwegian Academy of Fine Arts and at the Norwegian School of Arts and Crafts in Oslo.
Over the years, she has had several solo exhibitions and participated in group exhibitions.
Ragnhild has been viewed at the Autumn Exhibition in Oslo, and in 2005 she was one of four artists to represent Norway in New York at an exhibition that marked the 100th anniversary of Norway's independence from Sweden.
She has also exhibited at the National Gallery in Ulaanbaatar in Mongolia, the Chemistry Museum in Northern Finland, the Hennie Onstad Art Center, Drammen Museum and many other venues in Norway and abroad.
Ragnhild Steig Svenningsen works both non-figuratively and figuratively.