Sagkollen is a roundtrip of approx. 1,7 km, starting from Gata or Bråtagata. The trail takes you past remnants of old farms and ski jumping slopes, as well as cold war bunker facilities. Bring a map from the country store or the tourist office. Sagkollen itself is perfectly suited for a break. The view to the lakes Bergsvannet and Eikeren is great!
Please dont leave anything behind, and remember to respect the danger of forest fires. Have a nice trip!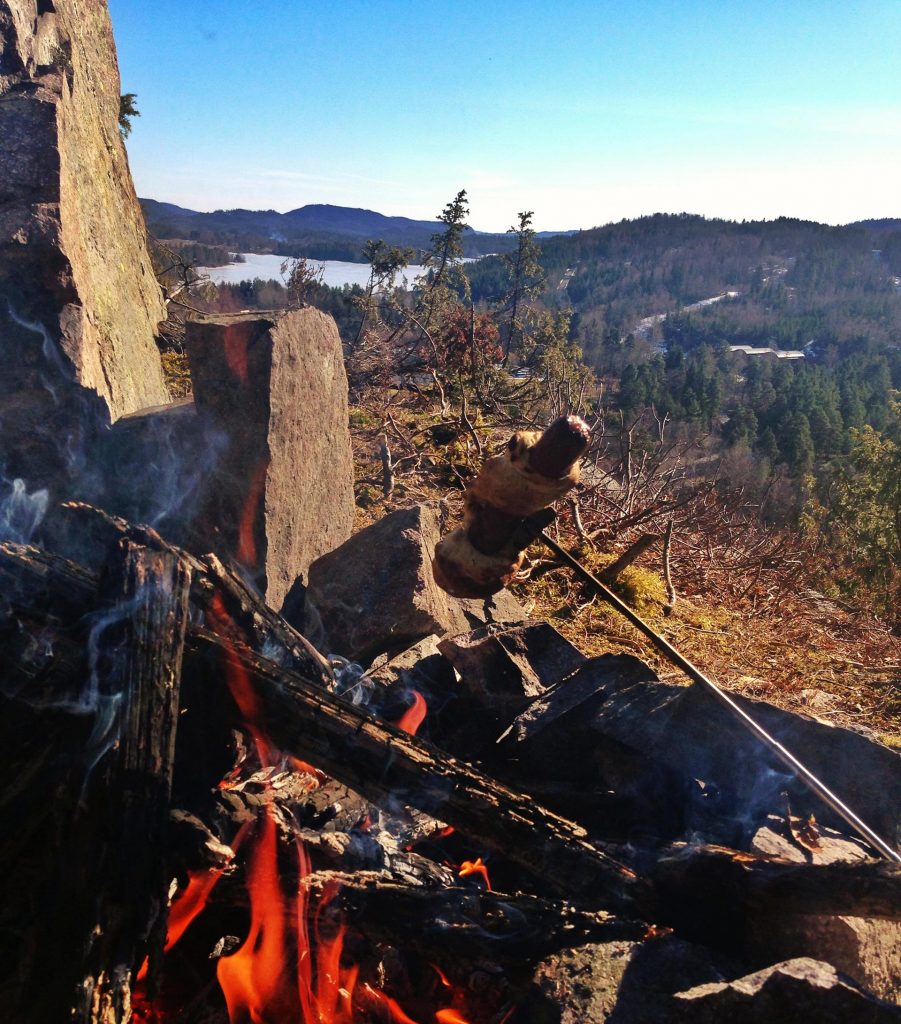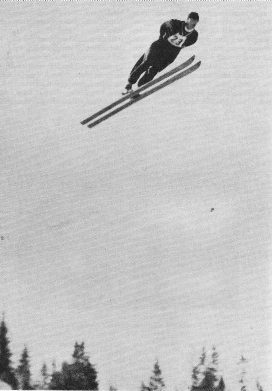 Hurtabakken was a busy ski jumping slope back in the days. Eidsfoss' very own jumping star Kjell Kopstad, started his career in Hurtabakken, and went on to participate in the World Championship in 1954 and 1958. His best result in the Four Hills tournament was in the New Year's Ski jumping competition in Garmisch-Partenkirchen in 1959, when he was number 6. He participated in 3 Norwegian championships, and won the silver medal in Drammen in 1956 and in Mo i Rana in 1957, and won the bronze in Midtstubakken in Oslo in 1958. He was the first Norwegian to jump longer than 100 meters, with a jump of 103,5 m in Bavallen in Voss in 1957.