The Bettum workshop is the oldest remaining industrial building from the ironworks period. It was erected as a smithy, where they produced things needed in the operation, such as tools for the production of charcoal and iron, and mining. The building was later used as a workshop, where the wooden models for the iron stoves were made. Today, a gallery resides here.
Maria Palo knitting design offers uniquely designed knitwear in plant and mushroom-colored yarn. Inger gets inspiration for her color selection from nature, and holds workshops in plant dyeing / sun dyeing and machine knitting. Follow her facebook page for information about popups other events, such as plant sales and exchange.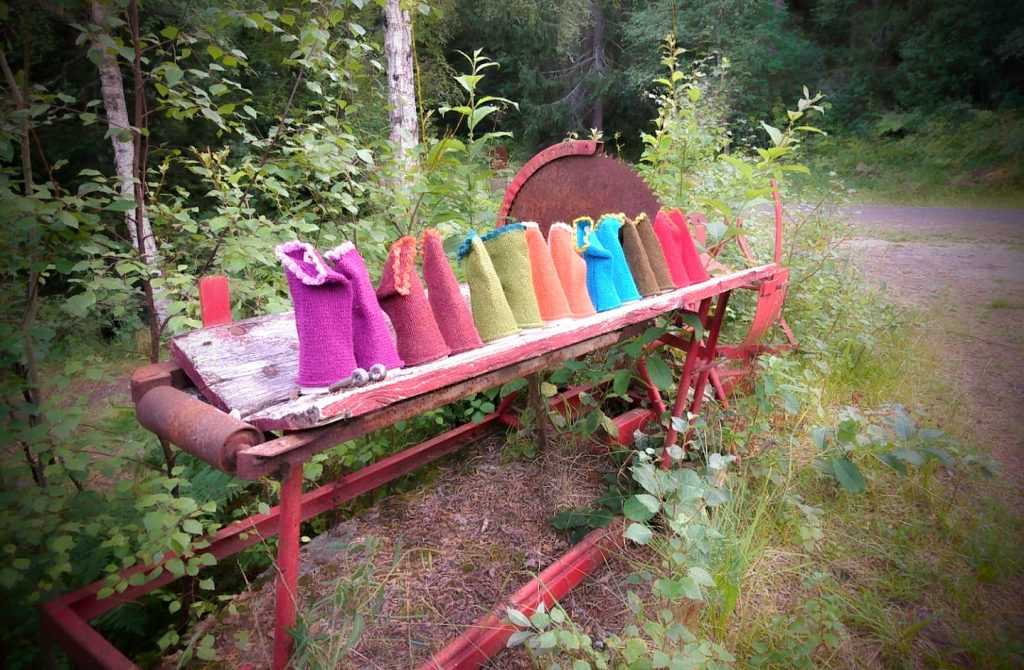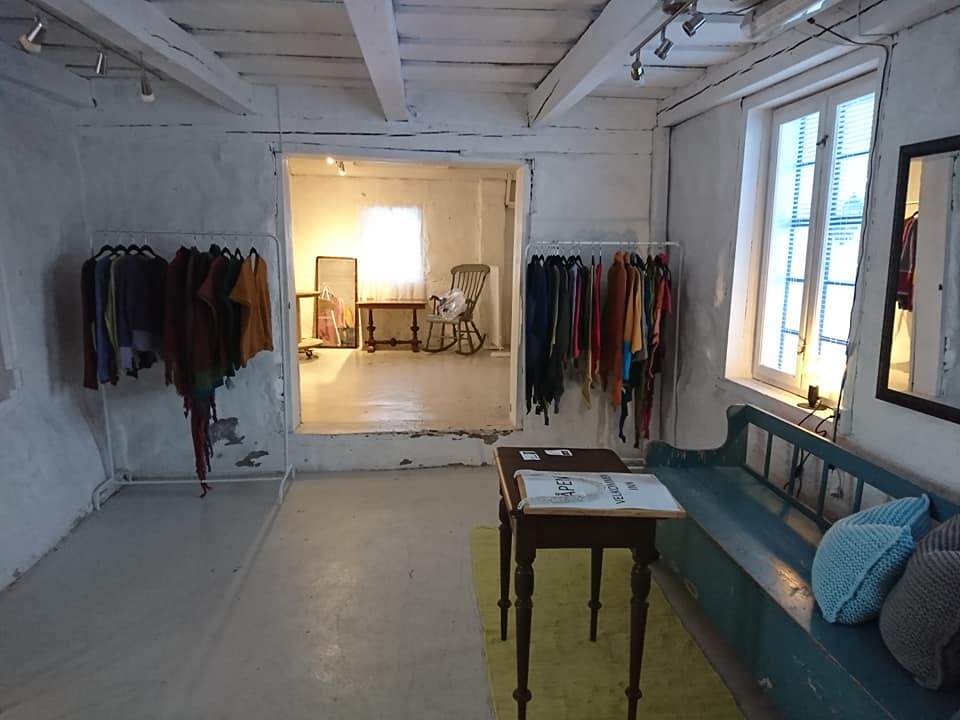 Maria Palo Knitting design is open Thursday to Sunday 12.00-06.00 p.m. from 23 April and through August, as well as during markets or whenever the sign is out.
For more information, call 928 05 100 or send an Email