Rent Canoes and gear
Eidsfoss offers many nice paddle opportunities, and you can rent new and steady canoes. Canoes, life jackets and other equipment are stored at the old Hatchery, the red house beside the old community center Eidsfoss Hall in Rakel Seweriins vei. Call 0047 90 70 88 87, to book in advance, every day from mid June to mid August, as well as 3. June and 28. August. Someone will meet you at the Hatchery between 10 and 1 p.m. The price is NOK. 300 for one canoe per day. Included in the rent are paddles, life jackets, canoe trolleys, maps, safety equipment, a selection of fishing equipment and other hiking equipment.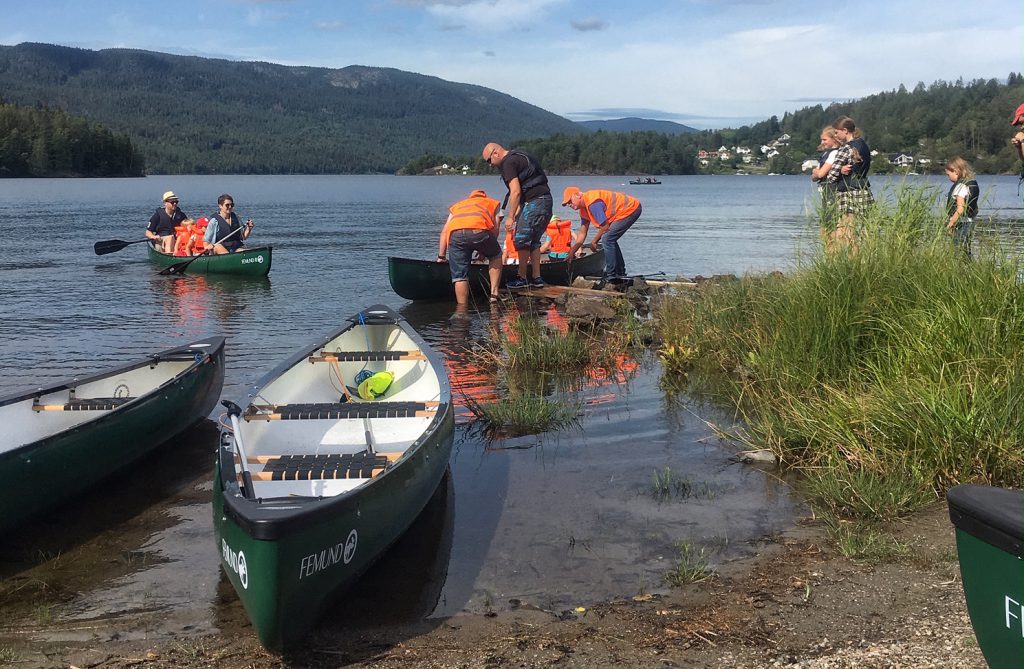 Eidsfoss is a fantastic starting point for canoeing. After all, Lake Eikeren is a hidden gem, with its pure drinking water, beautiful scenery and nice campsites. However, it is important to respect the weather in such a large lake. If the north wind is howling, it is good advice to put the canoe on a trolley and rather go to the Bergsvannet.
In Bergsvannet the fish is the easiest to get on the hook. A bit of perch and pike are something you can hope for here, and Bjørkøya is a natural target for rest and camp life. On warm days, you will find bathing opportunities several places. At Eikeren, we can erecommend the beach 'Sandvik, a few hundred meters west of Eidsfoss. Three new gap hawks will rise in the area this summer, making the fine sandy beach and forest areas around even more attractive.
Book in advance by calling: 0047 90 70 88 87.
Open every day from mid June to mid August, and 3. June and 28. August.
Price: 300 NOK per canoe per day.