Eidsfos manor was built in the late 18th century, and has been a listed cultural heritage for almost a century. Today it is mainly a banquet facility, a popular place to celebrate life's big events. The short distance to Eidsfos Church makes the manor particularly suited for weddings.
When the house isn't rented out, the restaurant is open for business. Every pentecoast and summer, Eidsfos Manor Foundation hosts art exhibitions in the Cavalier wing. The Baroque lunch takes place during the Eidsfoss festival one of the last weekends in june and during Halloween, children and their families are welcome to a night of Dread and Horror, with scary stories and the carving of pumpkin heads. During big occations, bread is baked in the old stone oven.
The Manor Foundation offers an appartment in the Cavalier wing, with room for 2 grown-ups and two kids, or two grown-ups, for short-term rent. Contact and more information here
The restaurant has a capasity for 20-190 people.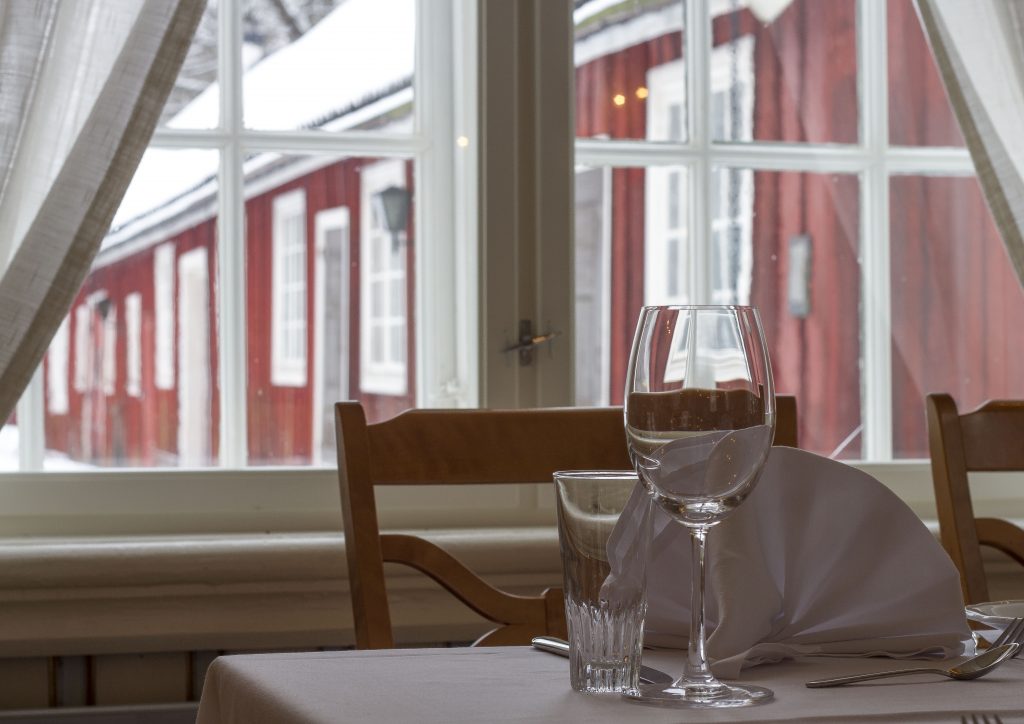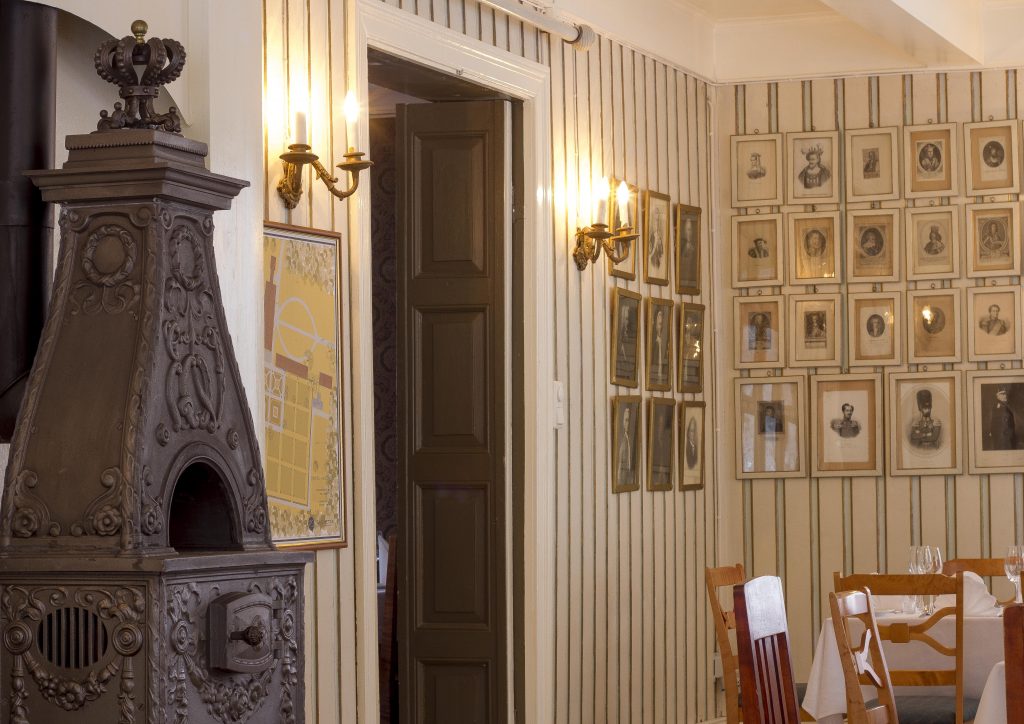 Interior Eidsfos manor restaurant. Photo: Erik Tandberg. TKK