A Manorial Experience
For third year in a row, Eidsfos manor invites you to baroque lunch on midsummers eve June 22. The doors open at two a.m. and food and music is enjoyed in the white lounge, which has been restored in a timely fashion.This year we are visited by Paulus baroque ensemble, who has collaborated with reknowned composers such as Nils Henrik Asheim, Henrik Strindberg and Garth Knox. The music is performed on original baroque instruments, who have different qualities and timbre than modern instruments. By playing on authentic instruments, the ensemple recreates the original soundscape similar to what the composers imagined when they created the music.
To accompany the Paulus baroque, is a proper lunch that could have been consumed in these chambers in the 18th century, when ironworks owner Caspar Hermann Hausmann, his half brother Ulrik Fredrik Gyldenløve and other celebities frequented Eidsfos manor. Chef is Helmut Hammerl, former chef at two Michelin star-restaurants in Austria.
Seize the opportunity to take a look at the newly restored chambers at the second floor. We also recommend that you attend the opening of this years summer exhibition at the building next door, the Cavalier wing, at 12.
Tickets are sold until June 20th. Buy your tickets here. Includes lunch and dessert.
Menu
Whole roasted French spring chicken, cafe de paris, green vegetables and roast potatoes.
Dessert: Austrian apple strudel with cream and ice cream.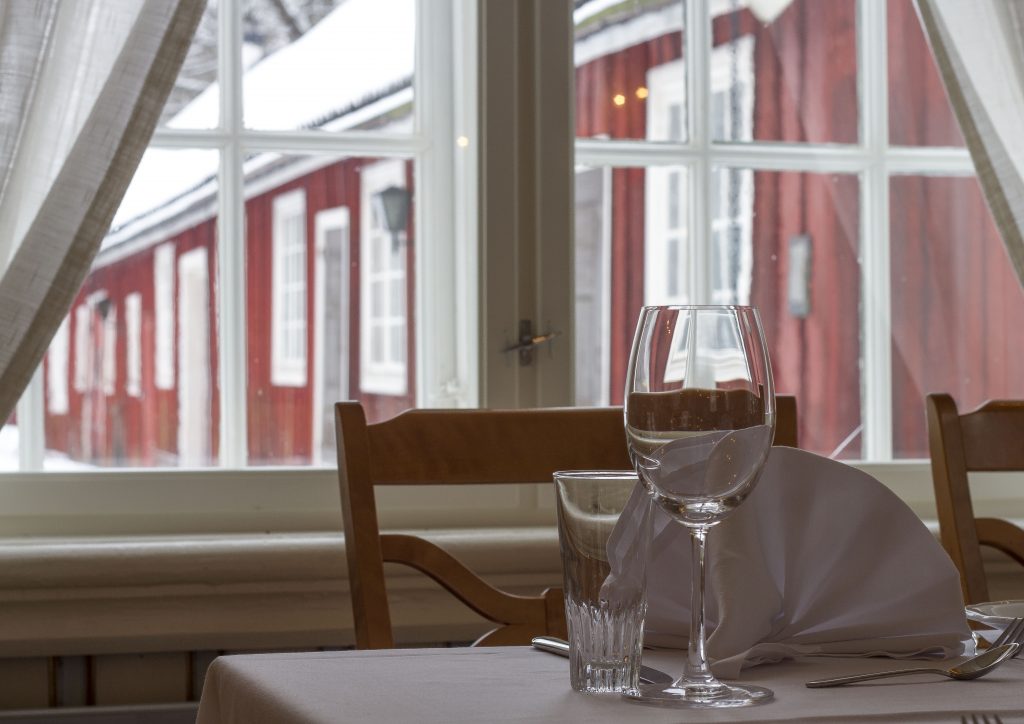 The owner and his half brother welcome you to the beautiful chambers at newly restored Eidsfos manor.