Ari Behn

Exhibition
Gallery Old Eidsfos welcomes you to a Ari Behn exhibition, in collaboration with Gallery Art Design. The exhibition is open between 12.00 and 17.00: Saturday 11th and Sunday 12th of September and Saturday 18th and 19th September. The exhibition is curated by Gallery Art Design, on behalf of Ari Behn's heirs. The art on display is what is left of his own edition after him.
Each print is numbered and signed by Ari's sister, Anja Bjørshol, on behalf of her brother, next to Ari's signature in print. Each print is also embossed with a stamp designed according to Ari's daughter Maud Angelica's drawing, a fox with a peacock feather in its mouth, and with the text "Every day is a party, and you are a jewel". A certificate as proof of the authenticity of the art accompanies each print.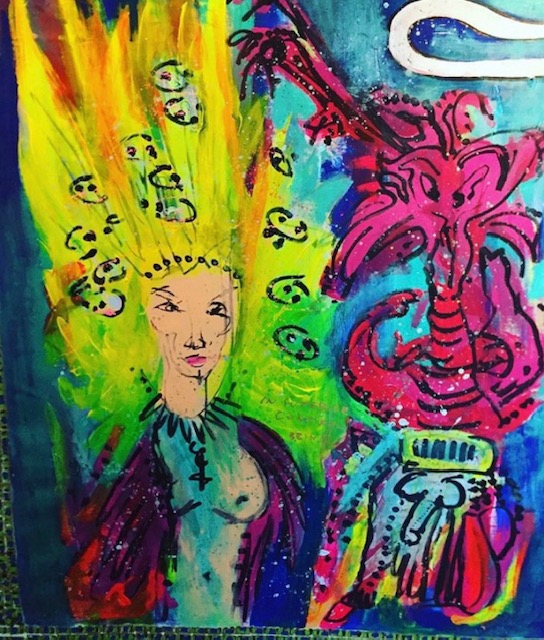 Ari Behn had his literary breakthrough in 1999 with the book Trist som faen (Sad as Hell), which sold over a 100,000 copies. In addition to his writing, he has had many artistic and creative projects. Ari Behn portrayed his life through art, how he experienced media and his life in public. Over the years, he garnered many praises for his visual art, and has set several sales and visitor records at various galleries and art associations. Ari Behn is described as an outstanding colorist, where the images move between the abstract and the figurative.