Eidsfoss centre is characterized by several industrial buildings from late 19th century. These tar-brown houses lie alongside the lower parts of the river Eid. A building that stands out with its cast-iron windows, is the old carpenter workshop where Gallery old Eidsfoss resides. This is also a tourist office, where you get programs, brochures and personal help. The old machines from the time when the premises were a carpenters shop, are still here. The more than hundred years old machines constitutes a perfect context for art exhibitions.
There has been many exhibitions at Gallery old Eidsfos over the years, art, arts and crafts, jewelry and design, from the hand of locals as well as national artists. Gallery Old Eidsfos is today an artist-driven gallery.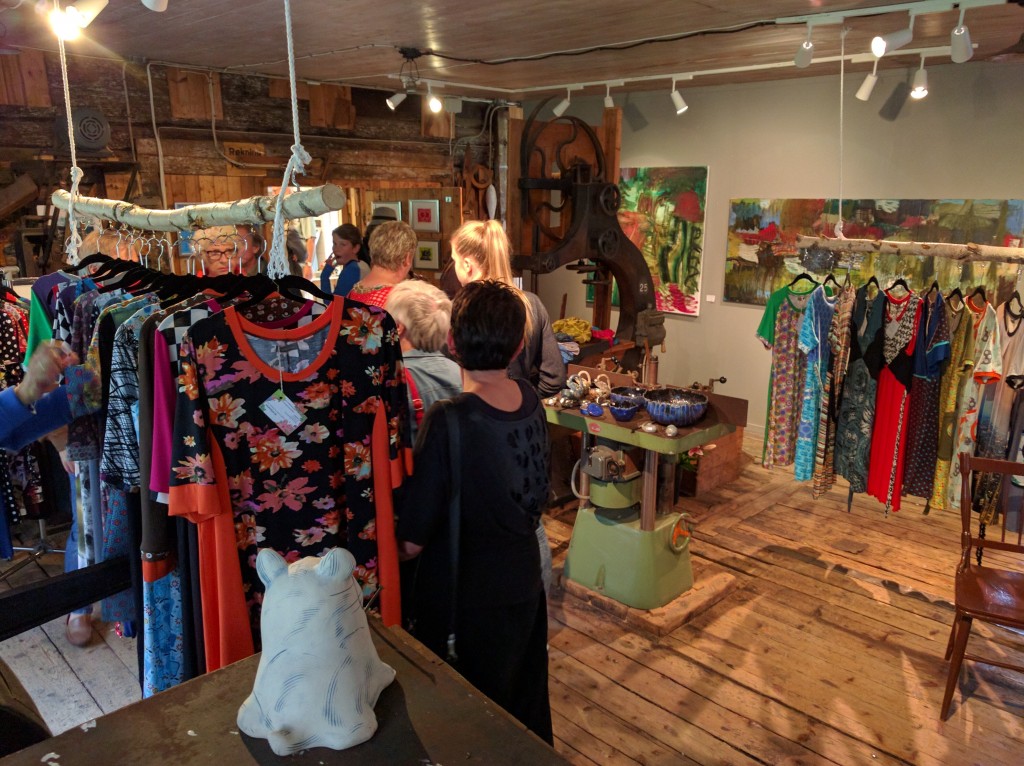 Gallery Old Eidsfos is open 12-6 p.m. in eastern and pentecoast, weekends in june, wednesday-sunday in july and august, and the two first sundays in september. Apart from that, it's open on all event weekends.
For updated info visit the gallery's own facebook page.
Contact:
Phone: 0047 920 15 995
Photo: Erik Tandberg, Tønsberg Camera Club (TKK)