Norway's smallest and cosiest Christmas market
A Christmas market takes place for the first time at Eidsfoss on 8 and 9 december 2018. It is open 11 to 4 pm both days and many exciting exhibitors in historic tents and stalls, offer home made jam, knitted products, costumes, garlands, candles and decorations. In Gallery Old Eidsfos,  public art school children exhibit their work between 4 and 6 p.m. saturday and 12-6 pm sunday. In the next room, you will also find many nice Christmas gift ideas: jewelry, glass, ceramics, books, pictures, knitwear, handmade goblets and more. A little further along the Eidselven you find Knut Dahl's smithy, where he exhibits his knives and woodwork and Lise Hostvedt Hjardar her leather works. In the Back street  galleries you will find Wenche Rimeslåtten, Karin Aashamar and Helge Midtgarden's works, and sculptor Harald Oredam will keep his studio door open. At Fulsløyd next to the Tavern they sell Christmas decorations and other craft products and at Gallery the Castle "Slottet" (follow signs) you will find jewelry and products by glass and much more. On the way you can visit Eidsfos prison, where they sell antiques. As you can see there are many opportunities to find something unique to the one who has everything.
Folk music and that old-fashioned Christmas spirit
Stop by the intimate post office museum for a chat. They stay open both days and serve free non alcoholic mulled wine. On Saturday we warm up our largest tent, an orange circus-tent, where a micro folk-festival will take place between 2 and 4 pm saturday, with artists such as Robert Haraldsen, Vise menn, Cecilie Mörk og Fängelseorkestern and Bees Niece on stage. Warm up with a coffee or a snack at the Tavern or the Country store's café. Sunday public music school children visit the circus tent and so will Santa-Knut with his fantastic show:) Hopefully we will not be in lack of kind children …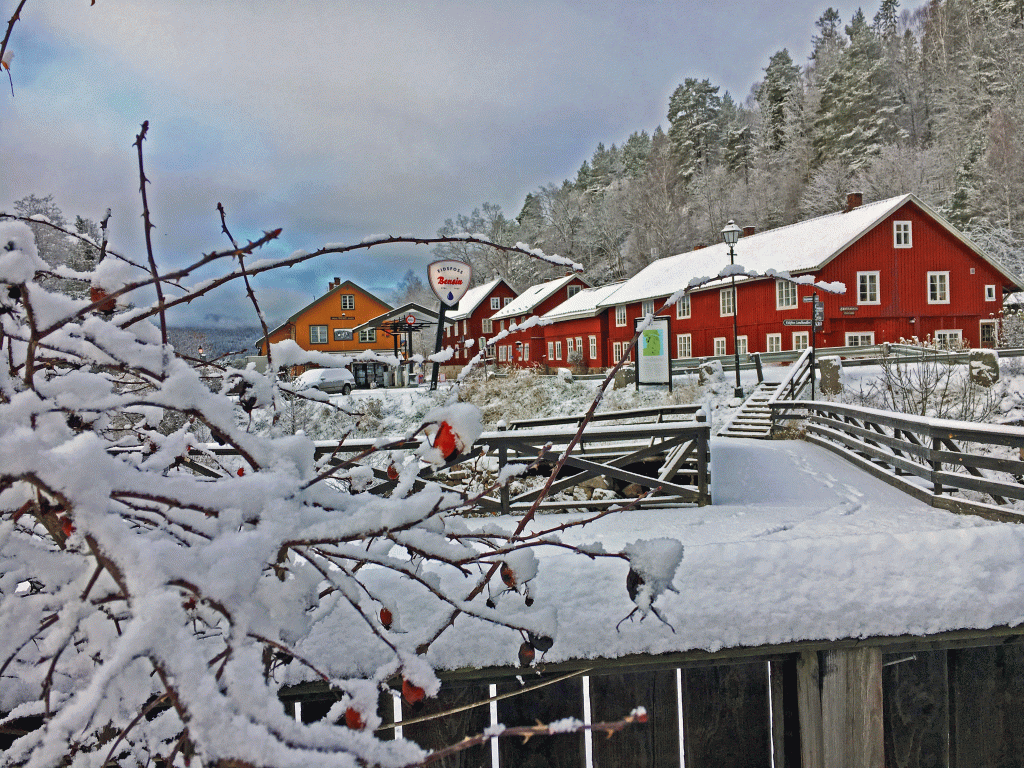 Wolcome to an intimate and nice holiday family-experience!