Concert, Appeals and Ice cream on Worker's Day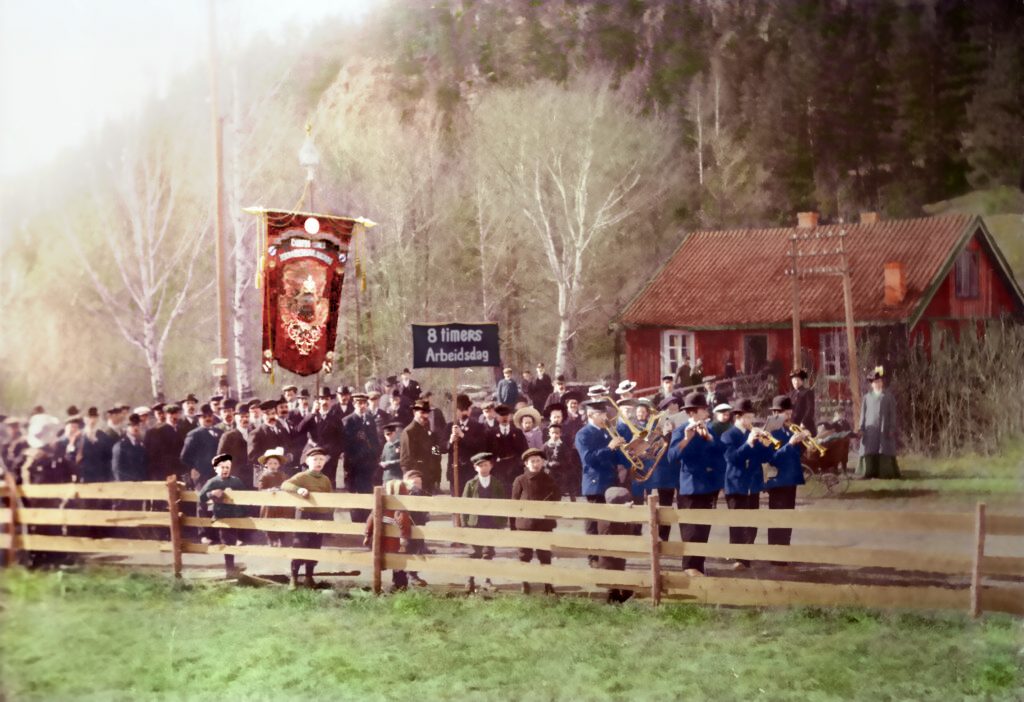 After the events in Sande (10-12 p.m.) and Borgen, Holmestrand, you are invited to celebrate on the 1. of may. The old industrial site provides the perfect context for celevrating Worker's day! After the procession from the old assembly hall "Varden" in Orevika, with a stop outside the country store, where Hof horn band plays the Internationale, there will be appeals, coffee, cakes and free ice cream at the older assembly hall, Eidsfos hall(1909)
The day is rounded off with a free concert at Eidsfos hall, with Trond Granlund and band. The Oslo-rocker released his first solo album in 1976, and won the Spellemann prize (Norwegian grammy) in 1981 as well as the Gammleng prize for pop music in 1985. He has also published several books.
May 1st celebration at Eidsfoss:
1 pm: The procession from Varden to Eidsfoss Hall with calls, banners and posters – feel free to bring your own!
1.20 pm: Hof horn band plays the Internationale at Eidsfoss country store
1.45 pm: Arrival at Eidsfoss Hall
2 pm: Key note speaker Deputy Chairman of the Solidarity Youth Ministry, Norwegian People's Aid, Ammal A. Haj: "Democracy at stake – the right of organization at risk!"
2.10 pm: Coffee and cakes at Eidsfoss Landhandel. Entertainment for the children
3:30: Free concert with Trond Granlund
Main organizer: Rødt Holmestrand and Project Eidsfoss Development, local patriots
Affiliated organizations: Holmestrand AP, SV, LO, Fagforbundet